Manual & Automated Testing Services
From highly meticulous manual testing of your project's most intricate features to large-scale automated testing of complex software suites—our qualified QA engineers can do it all.
Manual Testing Services
Using manual testing, we can simulate the end-user behavior and test even the most sophisticated features of the software. We identify product bugs, system failure, and crashes, thus helping businesses to create an effective roadmap for perfecting software and applications.
Functional Testing

We make sure that each feature of your software will work as intended, thus avoiding functional errors and illogical software behavior. You will receive a detailed bug report together with recommendations and the detected risks, to make your product's performance even better.

UX & Usability Testing

Applying usability and user experience testing we help companies progress through engaging, user-friendly, and intuitive interfaces. We provide a thorough analysis of the program, use A/B method, and take into account specific users needs' and your market particularities. Thus, assist your business to grow faster with reliable and powerful design solutions.

Configuration Testing

Our team will identify all potential outcomes that may occur from non-standard operations that are related to the configuration changes in the system. We check code for its correct work under these modifications and help better optimize configurations processes in general.

System Testing

This black-box testing aims at checking performance of the whole system, and your software installed on it. System testing is carried out for a complete project to detect errors/inconsistencies, and combines numerous methodologies to ensure that systems complies with application requirements.

Load Testing

Sooner or later, your system will face the challenge of processing multiple user requests simultaneously. Load testing will define the maximum load for your system and will help to handle errors, glitches, and everything that is caused by overloads. This is a crucial testing type for websites, online games, and applications.
Regression Testing

Using regression testing we ensure that the initial code will not be broken by a program extension, its optimization, or the implementation of new software features. We also determine what impact these operations can have on the product development, thus visualizing the risks associated with the software modification, making this process more cost and time effective.

Compatibility Testing

Our manual testers ensure the compatibility of your application with various computing environments. We identify product's fragile points and guarantee its responsiveness, functionality, and positive user experience on all operating systems, browsers, databases, servers, and types of hardware.

Integration Testing

We ensure the compatibility of individual modules with the entire solution, to guarantee smooth and uninterrupted work of the whole system. Identifying all potential system failures, and preventing business risks produced by the incorrect module functioning, we help to develop your app quickly, and at no additional cost.

Security Testing

Any software is prone to data breaches, but security testing helps to keep user sensitive information away from hacking or any other unwary activities. Security testing checks confidentiality, integrity, availability, authentication, and authorization of the app to ensure all layers of protection work flawlessly.
Automated Testing Services
Rapid software testing done impeccably. Ensure your software's sustainability, stability, functionality, and user-friendliness with our automated testing services.
Penetration Testing

This testing type ensures all security-related vulnerabilities are detected to ensure maximum safety for your future end-users. Penetration testing is a must for financial business software and all applications that anyhow process and store sensitive data.
Performance Testing

Performance testing includes load, stress, endurance, spike, configuration, and isolation testing. Whether your software is a web, mobile, or desktop app — we can detect bugs in it and help you fix them.
TestFort QA and Testing Services
100+
QA
engineers
250+
Physical
devices
Junior QA - 34%
Middle QA - 36%
Senior QA - 30%
Fixed price
Precise Timelines
Operation strictly within budget
Clear Goals & objectives
Get a quote
Dedicated team
A team 100% dedicated to your project
Simply management
Flawless communication
Hire a team
Time and materials
Pay for what you need
Availability of resources
Available on any stage
Get an estimation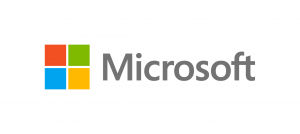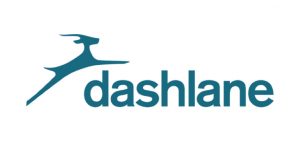 "During the past year TestFort has become one of our trusted development partners for Windows Phone 7 and I have no hesitation recommending them as an excellent company and software development provider to do business with."
Max Zilberman, Senior Architect,

Microsoft
"TestFort has been a great asset in helping us securing the quality of our Toolbars. When we needed quick help they were there for us and gave us access to a full team of testers within a matter of a few days. Over the course of our two years of partnership I have come to rely on TestFort for providing quality resources both in testing and development at a reasonable rate..."
Peter Kalmstrom, Product Manager,

Skype
"During the past 4 years, TestFort has proven to be an excellent company and a great asset by providing exemplary Quality Assurance services for all Dashlane platforms (Windows, Mac, iOS, Android, Web). TestFort is playing a critical role in our quality strategy, thanks to the devotion of their testing teams to the project. I can definitely recommend working with them."
Raphael Rodrigues, Director of Quality Assurance and Localization,

Dashlane
"TestFort has played a critical role in the development of HuffingtonPost.com. They have been able to become a part of the core team very quickly and develop amazing features that perform under the highest performance and demand requirements possible. They possess the highest level of business cooperation, an outstanding sense of responsibility and delivery of quality work..."
Paul Berry, CTO,

Huffington Post