Pricing & Business
Models
Ensure the flawless operation of your software project without jumping through hoops to find a vendor. TestFort has 160+ qualified engineers and the flexibility to make working with us convenient for your business.
Fixed price
precise timelines
operation strictly within budget
clear goals & objectives
Get a quote
Dedicated team
a team 100% dedicated to your project
simply management
flawless communication
Hire a team
Time and materials
pay for what you need
availability of resources
available on any stage
Get an estimation
Dedicated team
Our company possesses expert managers, analysts, and QAs. Based on your requirements and testing needs, we build a team which performs a job on time and within the budget. Flexibility and transparent communication are guaranteed.
Benefits
We adapt to your business needs and apply the best testing methodologies to help your company grow with high-quality software. As a result, you get the perfect cost+quality ratio, control, and trustworthy partnership.
We form the team

We create a testing strategy

We work on the quality

You get the quality
Pricing
TestFort's pricing policy is based on three main principles: transparency, efficiency, and flexibility. Your testing request is thoroughly examined by our experienced analysts and the team of expert QAs to develop a testing strategy that fully covers your needs and requirements. We want to bring benefits to your business from cooperation with us by minimizing our services costs because on a competitive market environment it is also profitable for us.
Having the team of 160 QAs who nail both manual and automated testing, we adapt our services to your needs and form our pricing policy according to your expectations. We understand that software development is a continuous process. If your testing requirements change, we guarantee flexibility and promise to find the best way to keep the price of our services within the reasonable range. No matter how big or small your business is, we always offer the best options for our clients. We have 250 physical devices at our disposal and use cloud capabilities, which also allows us to reduce prices since we already have all necessary testing devices and environments.
"TestFort has been a great asset in helping us securing the quality of our Toolbars. When we needed quick help they were there for us and gave us access to a full team of testers within a matter of a few days. Over the course of our two years of partnership I have come to rely on TestFort for providing quality resources both in testing and development at a reasonable rate..."
Peter Kalmstrom, Product Manager,

Skype
"A financial services company hired TestFort to provide QA testing for their app. The team performed functional testing, reported all bugs and defects to the client's team, and collaborated to fix those issues. The most impressive thing about this company is their promptness, speed, and efficiency in testing."
Head of E-Channels & Product Management , Kuwait City,

Financial Services Company
"TestFort QA Lab's work was productive and highly critical for the client's success. The team communicated regularly with the client, allowing them to provide their feedback about the progress. They've met the company's expectations and they were always willing to help the client."
Eric Bade, CTO,

Ricma
"TestFort QA Lab's work has helped reduce app bugs. Thanks to them, the quality of the client's software releases has significantly improved. The remote team excels at communication, as they're able to overcome geographical and cultural barriers. They'll continue to be a trusted partner".
Brad Marks, VP of Product,

Freckle IoT
"TestFort has consistently delivered quality product for us and have been very accommodating when we were on tight schedules to complete our projects on time. We look forward to our continued development efforts with their team..."
Nick Brachet, CTO,

Skyhook
"After working with numerous companies around the world and resulting in differing experiences for our holding, we came across TestFort and started to work with them on a single project and limited resources. Thanks to very professional technical strategy, well-managed approach and methods in implementation and taking our solution to market and the team's exceptional dedication, since that time our cooperation significantly evolved, we extended our team with more professional resources..."
Jon Sugihara, President & Co-Founder,

Perx
"Our development experience with TestFort Software has been fantastic. They have adapted to each of our projects. When we decide to take a project in a different direction they efficiently change direction with us and provide guidance and new milestones. We have been working with TestFort Software for almost three years and our relationship with them has been great. We would highly recommend TestFort Software for every type of project - simple or complex!.."
Simple Devices,

Universal Electronics, Inc.
"Our cooperation with TestFort team (QA division of QArea) has a long history, multiple projects, dating back to early 2005. Compared to other companies, TestFort team provides top notch quality of testing services. They widely and, what is important, correctly applied automated testing throughout our projects. Their non-trivial approach to tasks solving and deep understanding of the subject combined with stable and highly professional team allows them to reach excellent results. When we started our new project, which is under way now, we engaged several outsourcing companies – but after a few months into testing cycle we decided to move all of the QA activities to TestFort, since we weren't getting the same high quality results from another company as we are getting from TestFort..."
Marc Cenedella, Founder & CEO,

Knozen, Inc.
"During the past year TestFort has become one of our trusted development partners for Windows Phone 7 and I have no hesitation recommending them as an excellent company and software development provider to do business with."
Max Zilberman, Senior Architect,

Microsoft
"During the past 4 years, TestFort has proven to be an excellent company and a great asset by providing exemplary Quality Assurance services for all Dashlane platforms (Windows, Mac, iOS, Android, Web). TestFort is playing a critical role in our quality strategy, thanks to the devotion of their testing teams to the project. I can definitely recommend working with them."
Raphael Rodrigues, Director of Quality Assurance and Localization,

Dashlane
"TestFort has played a critical role in the development of HuffingtonPost.com. They have been able to become a part of the core team very quickly and develop amazing features that perform under the highest performance and demand requirements possible. They possess the highest level of business cooperation, an outstanding sense of responsibility and delivery of quality work..."
Paul Berry, CTO,

Huffington Post
Trusted by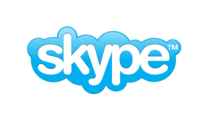 Tips for Successful QA Outsourcing
When it comes to the outsourcing budget, a key point is understanding your business goals and determining the desired success criteria. Explore our latest insights on software testing costs and pricing models.