Pricing & Business
Models
Ensure the flawless operation of your software project without jumping through hoops to find a vendor. TestFort has 100+ qualified engineers and the flexibility to make working with us convenient for your business.
Fixed price
precise timelines
operation strictly within budget
clear goals & objectives
Get a quote
Dedicated team
a team 100% dedicated to your project
simply management
flawless communication
Hire a team
Time and materials
pay for what you need
availability of resources
available on any stage
Get an estimation
Dedicated team
Our company possesses expert managers, analysts, and QAs. Based on your requirements and testing needs, we build a team which performs a job on time and within the budget. Flexibility and transparent communication are guaranteed.
Benefits
We adapt to your business needs and apply the best testing methodologies to help your company grow with high-quality software. As a result, you get the perfect cost+quality ratio, control, and trustworthy partnership.
We form the team

We create a testing strategy

We work on the quality

You get the quality
Fixed price
We make sure you pay only for the agreed testing services. Before we start working on the project, we gather all needed information from your side, create a detailed test plan, and guarantee your software will be checked on time and on budget.
Benefits
Having a clear picture of costs for testing services, you can plan and set an exact budget within your business strategy. It is an ideal option for projects with a strictly defined scope and requirements.
We receive your request

With the regular code review practice and thirst for progress, we constantly maximize the quality and efficiency of our software testing services

We develop a test plan

We test and document

You get the quality
Time & material
This model forms the cost of job to be done based on hourly rates of labor. Choosing this option, we guarantee flexibility in case the workload changes during the testing process. We form a team of experienced QAs and managers and use flexible methodologies to respond quickly to your requests.
Benefits
You have the most flexibility with this model. If your testing requirements have changed during the testing process, you can always improve the terms of your contract so that it's more suitable for your business. This option suits long-term projects perfectly, making the process transparent and dynamic.
We analyze

We create a plan

We follow the strategy

You evaluate our work
Pricing
TestFort's pricing policy is based on three main principles: transparency, efficiency, and flexibility. Your testing request is thoroughly examined by our experienced analysts and the team of expert QAs to develop a testing strategy that fully covers your needs and requirements. We want to bring benefits to your business from cooperation with us by minimizing our services costs because on a competitive market environment it is also profitable for us.
Having the team of 160 QAs who nail both manual and automated testing, we adapt our services to your needs and form our pricing policy according to your expectations. We understand that software development is a continuous process. If your testing requirements change, we guarantee flexibility and promise to find the best way to keep the price of our services within the reasonable range. No matter how big or small your business is, we always offer the best options for our clients. We have 250 physical devices at our disposal and use cloud capabilities, which also allows us to reduce prices since we already have all necessary testing devices and environments.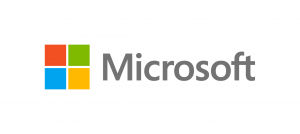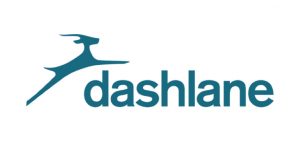 "During the past year TestFort has become one of our trusted development partners for Windows Phone 7 and I have no hesitation recommending them as an excellent company and software development provider to do business with."
Max Zilberman, Senior Architect,

Microsoft
"TestFort has been a great asset in helping us securing the quality of our Toolbars. When we needed quick help they were there for us and gave us access to a full team of testers within a matter of a few days. Over the course of our two years of partnership I have come to rely on TestFort for providing quality resources both in testing and development at a reasonable rate..."
Peter Kalmstrom, Product Manager,

Skype
"During the past 4 years, TestFort has proven to be an excellent company and a great asset by providing exemplary Quality Assurance services for all Dashlane platforms (Windows, Mac, iOS, Android, Web). TestFort is playing a critical role in our quality strategy, thanks to the devotion of their testing teams to the project. I can definitely recommend working with them."
Raphael Rodrigues, Director of Quality Assurance and Localization,

Dashlane
"TestFort has played a critical role in the development of HuffingtonPost.com. They have been able to become a part of the core team very quickly and develop amazing features that perform under the highest performance and demand requirements possible. They possess the highest level of business cooperation, an outstanding sense of responsibility and delivery of quality work..."
Paul Berry, CTO,

Huffington Post
Trusted by