About TestFort
18 years of absolute excellence in software testing and quality assurance. We're here to make sure your solution is tested thoroughly, on time, and within budget.
Our story
We Make Quality a Guarantee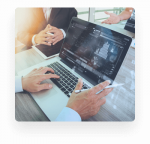 About the Company
TestFort was founded in 2001 as the software testing and quality assurance subdivision of a software development company. It has since grown into its own company with 4 R&D centers in Ukraine.

What started as a humble team of skilled manual testers quickly grew into a team of 100+ highly skilled QA engineers with expertise in manual and automated testing for web, desktop, mobile, cloud, and cross-platform software solutions.

Our team continues to expand, our expertise continues to grow, but our goal of providing clients with the most thorough software testing and QA services remains unchanged.
800+
PROJECTS COMPLETED
500+
LOYAL CLIENTS
60%
RETURNING CLIENTS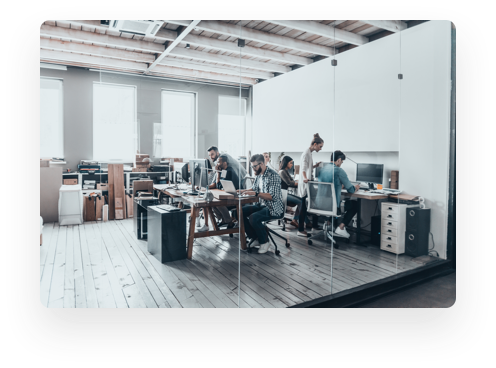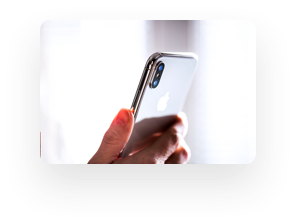 Trainee center
TestFort announces the educational QA program in Cherkasy. Young, technically savvy people without experience will learn all the peculiarities of testing and will have an opportunity to become Quality Assurance engineers. The program itself is totally free, which differs our company from the others.
Max Garkavtsev
President & Founder
20+ years of experience in the IT industry and profound business development and management expertise; High-level expertise in management of software testing and development of cross-platform client-server applications; Member of many international business communities.
Dmitriy Barbashov
CTO
10+ years of experience in software development and project management; Expert in desktop and server software programming, management, system integration.
Victoria Moiseyenko
CHRO
11+ years of experience in financial management, accounting, auditing; Broad experience in strategic planning and budgeting in a rapidly changing environment; Good experience in developing and implementing infrastructure for rapid growth.
Viktoriya
Lead of Testing Department
Max
Lead of Business Development
Maxim
Head of Automated Department
Sergiy
Head of Mobile Testing Department
Andrii
Head of Web Testing Department
Igor
Lead of Desktop Testing Department
Volodymyr
Senior QA Engineer
Andrii
Senior QA Engineer
Vyacheslav
Senior QA Engineer
Vyacheslav
Customer Success Manager
R&D Offices
in Ukraine
KYIV

LVIV

CHERKASY

KHARKIV
Partner
Representative Office