Why Testing Is So Important For an eCommerce Business
by Anastasia A. on 11/5/2020
People have been practicing commercial activities since the beginning of time. And like all the other aspects of our lives, business and trade got a new twist after the Internet came around and now we call it e-commerce. Moving the things online changed our perception of shopping ― it is now quick, easy, and accessible in just a few clicks or taps. Customers got excited, and the businesses replied to this demand with tremendous eCommerce development industry growth turning it into the most competitive and client-oriented one out there. Numerous factors that are unique to the digital commerce business should be taken into account when developing and testing e-commerce software. What's so special about digital products for e-commerce and why it is so important to take eCommerce website testing seriously ― explored in today's post.
Why should you prioritize eCommerce application testing?
Software testing costs way less than a technical glitch
The industry-leading e-commerce platform Amazon has outgrown manual management decades ago, which means nowadays it heavily relies on business process automation. Seems like it is supposed to function without a single error, doesn't it? However, even the biggest market players experienced destructive technical issues in their software, and Amazon is yet another example. In 2014, the software Amazon used for automated price determination decreased prices of almost all selling items to £1 from whatever value an item had initially. Online shoppers could not believe their eyes but started to order everything that dropped in price fiercely. This resulted in online retailers panicking and Amazon itself being in big trouble. Not only the platform reported a huge financial loss, it also faced some reputation problems as both customers and retailers started to doubt Amazon's technical reliability. 
Could the software development team avoid that glitch? We bet they did. Namely, with thorough quality assurance practices, the potential error could be detected way before it happens in real life. When rushing another release or choosing an area to save money on, make sure it's not software testing. Because if something as huge and popular as Amazon takes time and resources to cure of testing mistakes, imagine what it would have done to a small- or mid-sized company. 
High competition in the industry spoils customers
The days when an online store or a shopping application could look as simple as a range of products and a digital cart are long gone. This is because the level of competition in the e-commerce industry forces brands to search for more and more new ways of customer attraction, like introducing non-standard tech features for a better shopping experience. Artificial intelligence, digital assistants, computer vision, big data, and many other advanced technologies are now added to the functionality of e-commerce applications. For example, eBay uses AI tech stack to create more personalized experiences for its customers by gathering their data and analyzing it without human interaction. The same shopping platform has also adapted natural language processing for better advertisement targeting and product suggestions.
"Business owners spend fortunes trying to attract potential customers to their e-shops. When this is finally achieved, letting some unfortunate software error scare your leads away would be just pointless".
That being said, you can see the feature set of successful e-commerce applications is beyond simple or basic. Software with complex multi-level functionality requires the most precise quality assurance because it is the only way to make sure it's working in the first place. Adding a new high-tech feature to your online store is only a good idea if you also allocate enough resources to eCommerce application testing after that new feature is implemented by the development team. Same goes with testing third-party integrations ― these are great for making e-shops more capable quickly and at minimal cost, however poorly integrated third-party solutions can easily crash your custom software in minutes. After all, your effort gets paid back only if everything works as required, and the aim of the testing process is to check that beforehand. 
Your shopping software has to look (and be) as secure as possible
E-commerce, and any commerce in general, implies monetary exchange for product or service. Meaning, it does not exist separately from economic, legal, and technological aspects. Customers are expected to share their personal information from name and address to payment details allowing companies to store and process this information. This puts people who shop online in a position that's kind of vulnerable; history knows unfortunate cases of personal client data being leaked and exposed to the public. For an e-commerce company to be successful, the first thing required is to build an impression of a secure system able to resist a cyber-attack. Clients have to be sure your app is advanced enough to protect their information. This can only be achieved with thorough quality assurance. Payment gateway testing is a practice that checks the transaction flow in different scenarios and with different payment methods. Double-check if your QA team spends a decent amount of time for that testing division, as someone's private information and money should not be taken easily in any way.
At the end of the day, e-commerce is all about customer satisfaction
Admit it, these days people rarely buy new stuff because they really need it. Of course, it depends greatly on the products you're selling, but this statement is relevant for many market sectors, from fashion and electronics to furniture, art, and even personal transport. When you realize your potential customers shop not because of pure necessity, but to treat themselves, attentive personal service comes under the spotlight. In its turn, when you put your business into a digital space, your software becomes that only communication channel between you as a service provider and your clients. Meaning, these people will never think of your company apart from the website or application it is represented on. Software becomes a huge part of customer service, at times even bigger than an actual customer support department, so there is no such thing as too much testing in e-commerce, as we think.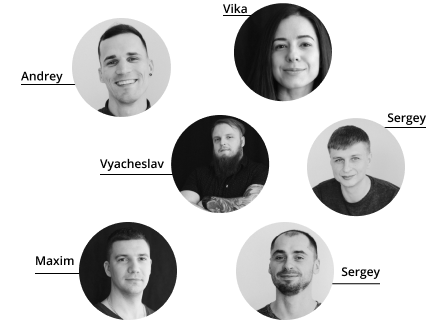 Hire a team
Let us assemble a dream team of QA specialists just for you. Our model allows you to maximize the efficiency of your team.
Request Specialists