The TestFort Team Once Again Becomes the Finalist of the European Software Testing Awards
by Anna Khrupa on 11/9/2021
The 2021 European Software Testing Awards finalists have just been announced, and the TestFort team was once again nominated in the Wipro Testing Team of the Year category.
The European Software Testing Awards is one of the most prestigious awards ceremonies in the software testing industry and is now in its eighth year. Since its launch, it annually recognizes excellence, innovation, and teamwork among European software testing teams. 2021 marks TestFort's second year of being nominated and we couldn't be more proud.
The Wipro Testing Team of the Year category is designed to celebrate the most outstanding software testing teams overall. The nominated teams managed to achieve impressive results by combining effective teamwork, problem-solving skills, exceptional work ethic, and ability to self-improve. TestFort's QA team showcased the required qualities in every aspect of our work, from managing an ongoing mentorship program to seamlessly gelling with the client's team and software development culture.
This year, the team working on the Shutterfly mobile application testing project was the one to be nominated for the Testing Team of the Year. 22 manual and automation QA engineers and team leads lent their time and expertise to the project to ensure a seamless experience for 10+ million Shutterfly users worldwide. In fact, the collaboration between Shutterfly and TestFort has been going on for close to 5 years, and we like to think our team's input has played a role in the product's growth.
Receiving a nomination this year feels particularly rewarding, as 2021 has proven to be just as hectic and unpredictable as 2020. Maintaining a remarkable quality of testing services and striving to remain an attractive workplace for new and existing team members under the continued shift towards remote work has not been an easy feat. Still, we like to think that we've succeeded and will continue to earn recognition from our peers and clients alike next year.
To be recognized as one of the nominees, and in one of the most competitive categories to boot, is already a big honor. Best of luck to the nominees and a huge thank you to the 22 brilliant QA engineers who helped us score a nomination this year!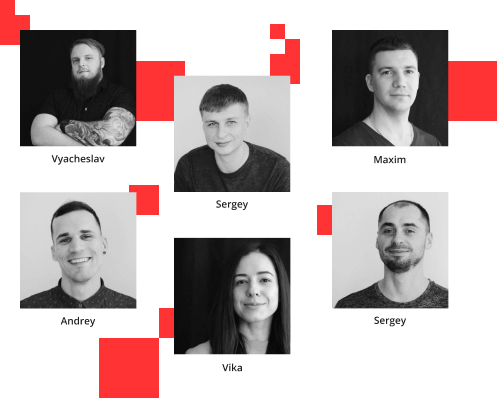 Hire a team
Let us assemble a dream team of QA specialists just for you. Our model allows you to maximize the efficiency of your team.
Request Specialists