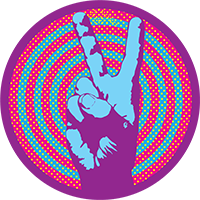 Let us begin with agile. It is a proposal of several alternatives to project management as we used to know it. Usually they are being used in software testing and development to prepare projects for all sorts of unpredictable occasions that tend to happen quite often when you are performing a software test or developing new apps or doing whatever it takes to complete the project on time.
Due to the comfort of such an approach a lot of companies, testers, developers and project managers chose this particular approach in their daily jobs. And yet there are people who tend to question this methodology. It appears unstructured and even unrealistic to them. And with governance as agile structure cumbrous component the methodology "haters" tend to have some truth on their side.
All they can say about agile is that it's mere of a fashion thing. All of its regards and achievements (as well as losses, by the way) cannot be totally credited to the methodology only due to the fact that there are lots of alike projects with other styles of project management that also both succeed and fail with the same rate. For example a basic test of newly developed software can be successful due to the skills of the entire QA team despite the path chosen to manage the project.  And there is this thing that if the governance of the project isn't its strongest side the results may be devastating.
Project level

Your goals during sprint and iteration won't be reached with almost 100% chance
It will be difficult if not impossible to determine some core requirements, and to understand criteria needed to understand the additional objectives.

Program level

Really harder to both monitor and report progress
Not that easy to properly filter targets that are more comprehensive into individual projects
These are some serious weaknesses of the agile methodology.
Although I haven't been completely fair here. There are lots of examples of successful businesses that are using agile methodology and using it well, with success and benefit. They are able to do so due to managing governance properly as it can be both a strong and a weak side. Thus improving the governance should be the primary course of agile methodology strategy.