What Software Testing Has Become!
by TestFortExpert on 05/27/2015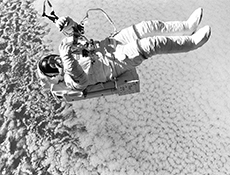 We live in a magical time of innovation and our world along with our surroundings changes dramatically fast. The interesting part is that we do not realize any changes if we are constantly located in the environment they take place. Let's look at the software testing industry. So much has changed over past few years, and yet you still believe things are very much the same as they were yesterday, and they will remain still tomorrow.
But let's face it: when was the last time you were dealing with the Waterfall Model for as much as you get to work in agile environments? You still may be astonishing with both and even more, but you never use some of your skills now, nor should you return to them. The industry has changed and today new practices, methodologies, tools and skills are accepted industry standards.
Let's finally brace some facts!
Agile is indeed the new flow of QA, and software development in general. It's just common and standard today. QA is finally fully integrated inside every aspect of software development (in best case scenarios).
However we have shorter periods of time for testing, as all QA is done within 1-3 week sprints, and along with development. Short time periods especially affect regression testing, thus making regression sessions something you must plan carefully in order to succeed.
We try being Google. We test software like Google would do so. That is also a standard now, a bit less highlighted though. After Google book on software testing was released everybody lost their minds in a good way and businesses started updating their QA to the high standards of Google. What can I say? This really works!
Automation, automation and once more – automation. It's like we are in a race with time or something. Surely automation reduces overall costs required for testing, but is it not too much now, maybe? Especially with the fact automation tools are free today (some of them).
I remain amazed with the fact changes that are that big mostly remain unnoticed in the overall picture. It's not that you randomly start using agile without knowing it, no. You just don't realize how big a change is, until it dominates everything. Surprisingly we have encountered numerous businesses that tend to resist these changed, and we would like to warn you: such an approach did not work well.
Check out our related articles:
Top 15 Free Tools which Make Tester's Life Easier
Software testing and QA for all kinds of projects
Software Testing: Learning the Basics
Top 10 tips to succeed in software testing