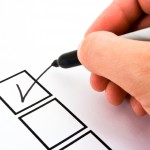 If you ever wanted to make any professional usability tester a bit scared, you may just ask him one single question: "Don't you think that usability testing is subjective?". The art and special science of usability testing is really complicated, that's why there is so many opinions about the answer the question performed above. To understand this we have to learn some deeper aspects of usability testing.
Below we represent some highlights on each of the opposite points of view about usability testing entity. One set of highlights is from people who is not a professional at all and the other – from professionals who really breaths usability testing every single day.
Yes – mostly usability testing is a subjective thing
Usability is mostly about visual design stuff which is very subjective thing. It's a matter of taste for font size and styles, colors and so on.
Usability is related to interaction design. It entails the evaluation of several ways to solve working problems. All that is needed is to provide simple user guides for proper use of the software.
Usability is about my own thinking. This is a top of the subjectivity.
No – usability testing can't be considered as subjective thing:
Of course usability contains the elements of visual design, but it's not limited by this. For example, while colors and font size can really be subjective, the elements layout on the page is not so subjective and guided by the rules of usability.
Of course usability entails information architecture and interaction design that are not subjective. It's very important, what is the structure, division of content, how the user gets from one destination to another, how easy it is, what elements type is used. It's simple to check the usability by letting someone to use the product for the first time. All the functions have to be intuitive and easy to use.
Usability is not about what the usability expert thinks. It's about what end users think.
To request a quote for software testing services visit BugHuntress website.