Twenty Five Steps to Your Perfect UX
by TestFortExpert on 05/20/2014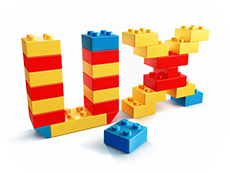 QA companies testing website usability should follow the checklist presented below to ensure the process is systematized and all UX issues are covered.
See that the load time of your site is reasonable. Otherwise most visitors will just leave.
To ensure the adequate contrast of your page text to the background, it's safer to use black on white.
Make sure your font sizes and spacing are easy to read to avoid poor readability, frustration and site abandonment.
Use add-ons and flash sparingly and limited to the events when it really enhances the site goals.
Provide your images with appropriate ALT tags which are appreciated by both sight-impaired visitors and search engines.
Mind your site is equipped with a custom 404 error page which would guide visitors to content.
Your company's logo should be placed prominently, preferably in the top left page corner.
Use a tagline to make your company's purpose clear. Let it describe what you do in a simple and descriptive way.
Your home page should be digestible in the first 5 seconds as your visitors expect to get the gist in a few moments.
Make sure your company information is easy to find. The 'About Us' page is a proved way to let people quickly learn about you.
Contact information should be accessible just as well for customers to be able to get in touch easily.
Make the main navigation easily identifiable, too.
All navigation labels should be clear and concise.
Use a reasonable number of links and buttons since if they are seven at a time, chances are you don't really need them all.
Link your company logo to your home page since it's a common practice and your users expect it.
Take care that all links are easily identifiable and consistent.
Your site search should be easy to access and prominent, preferably in the top right corner.
Most people skim rather than rad online, so your major headings must be clear and descriptive. Besides, it'll also benefit your SEO.
Critical content should be above the fold. Also make sure it's customized for different screen sizes.
Keep your styles and colors consistent.
Use emphasis (e.g. bold type) sparingly not to confuse users' attention.
Avoid obtrusive pop-ups and ads.
Make your main copy concise and explanatory.
Keyword-based and meaningful URLs are good for both users and search engines.
Make your HTML page titles unique and explanatory.
With such a usability checklist any software testing company is sure to complete their website testing project as soon as possible.