Top 5 Software Testing Books To Read
by TestFortExpert on 01/18/2012
All the people occupied in software testing and quality assurance know, that you can't have perfect skills ever, so you have to learn every day. Some people prefer to visit different conferences in order to get new experience, others like to watch different video courses, but the most popular, even classic way is reading books of course.
Here we suggest a top-5 of the best books about testing:
Lessons Learned in Software Testing by Cem Kaner, James Bach, and Bret Pettichord
This is the best book for the people who want to get some practical knowledge. The authors present about 300 lessons that cover a great variety of questions. All these questions could be interesting to the testing specialist of any level. This book can also be a table one for the whole team of testers,  because there is a huge amount of different practical cases presented there.
How We Test Software at Microsoft by Alan Page, Ken Johnston, and Bj Rollison
This is another useful book that provide a wide range of insights into Microsoft software testing including in-depth explanations of the practical things. You can be a skilled professional of the beginner, but in both cases you will find something I this book.
Perfect Software: And Other Illusions about Testing by Gerald M. Weinberg
This is a high-level overview at some testing big questions like "why do we have to test everything?" or " what makes testing so hard?". The book is small (about 200 sheets) and that's why it is quick read. This book is not about practical side of testing, but about it's "why" side. Perfect for beginners.
The Art of Software Testing by Glenford J. Myers
This is also the first book to read for the tester. Some questions it describes are already outdated, but it doesn't make a book bad. It's hard to find the copy of this book nowadays, but if you do it – you're lucky.
High Performance Web Sites: Essential Knowledge for Front-End Engineers by Steve Souders
The book is quick for reading and contains a lot of different useful advices and answers. Some of them are already applied by many companies. In general, this is an interesting book for those who is tasked with web site testing.
Have you already read all this? If not, there is some work for you. Don't miss these really useful books.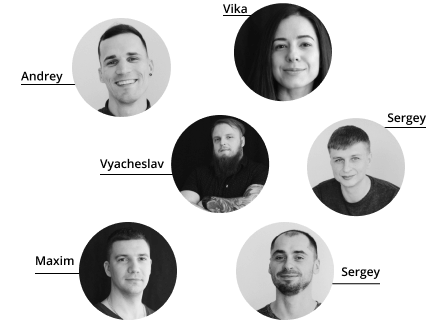 Hire a team
Let us assemble a dream team of QA specialists just for you. Our model allows you to maximize the efficiency of your team.
Request Specialists