Top 3 Soul-Eating Terrors of QA
by TestFortExpert on 10/28/2015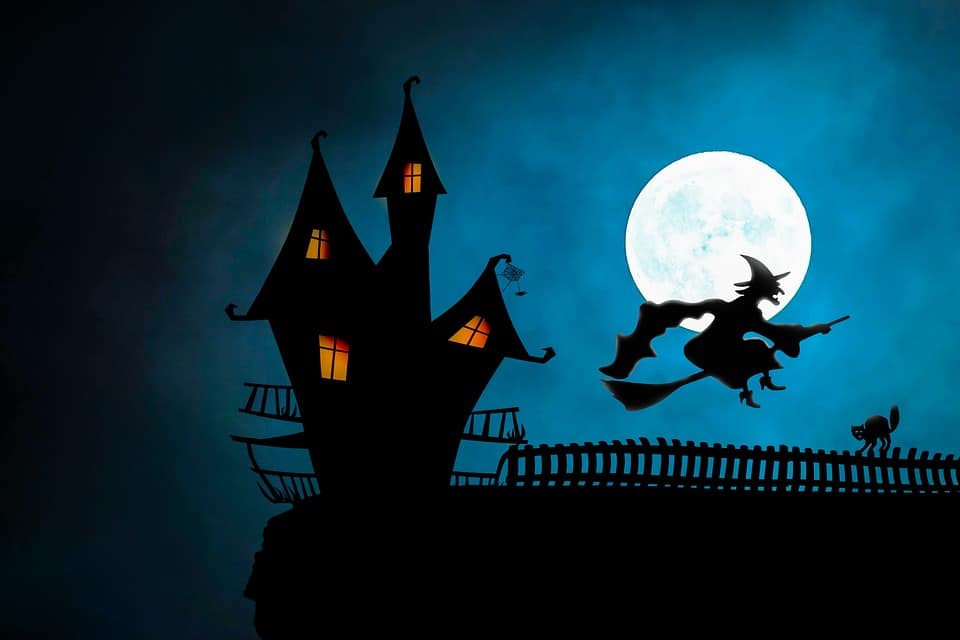 It's Halloween soon. The time darkest, spookiest creepers crawl out from their misty corners with their sinister smiles and razor-sharp claws and intimidate fear in humble souls of software testers. God, I wish that was true. Not the part about deadly monsters on their prowl, of course. I wish Halloween was the only day of the year we, software testers, are scared. That would make life a lot easier for the QA team.
Bitter reality of QA
The sad truth is that QA and QC engineers live in a world, overfilled with fears. Spooks haunt us day and night, nonstop. The worst part – these spooks are not your casual vampires, witches and werewolves. We don't have any garlic, holy water or silver bullets in IT.
Our only weapons are test suits and cases, scripts and frameworks, eyes, hands and brains. Doesn't sound like average equipment from the arsenal of the "Van Helsing" hero type hero we are all used to, right?
And yet, here we are – alive and kicking. We manage to save end-users from disappointments. We save entire enterprises from financial failure. That's a lot of pressure resting on our shoulders. Software testers live in the fear of constant failure. What if we'll miss that one critical defect? Will users care that we've found hundreds before? No, they will not!
One friendly chatter
We were just discussing different fears with my team the other night. It all began with Halloween preparation. We gathered around after work and hanged out for a bit thinking of ideas for some really cool costumes.
Eventually, considering the topic of the evening, we went down to telling scary stories and other Halloween-ish stuff. And, as usual, after a while of hanging with work buddies all conversations headed towards work, work and more work.
One thing pulled the other and the road of yellow bricks lead us to an intriguing discussion. We started sharing something sacred, forbidden even – our professional fears. Want to know them? Well, hop on the anxiety train with us. Destination: blood-chilling nightmares of a QA engineer.
"Ageism. It scares the hell out of me. We are not getting any younger, you know. And the world around us does. I am now older than many CEOs and startup owners, not to mention HR managers. They feel uncomfortable being my boss, they don't like to interview me.
I have 17 years of experience behind back, and there are many youngsters in the startup industry building their companies in their twenties. How do you think they feel knowing my work experience is by far greater than their entire life duration? The worst part is – no matter how hard I try to keep my skills up-to-date and relevant: these lads really believe I'm old news. How come?
I love my job. I love the part of it forcing me to constantly stay on toes and learn new things. These kinds of challenges are the ones keeping me fit and running. And now, despite the fact that I am a respected tester, a team lead with countless projects behind back I may get rejected. All because young pricks believe people in their forties are a bunch of John Snows and know nothing. Nothing relevant, that is.
People should be treated according to what they are, not how old they are. By the way, that is one of the reasons I've decided to work in an outsourcing company. Results are all that matters to customers, not looks of testers doing their job. And delivering amazing results combined with unmatched quality is what I do best. After all, I've had 17 years to polish my skills ;)"
Alexander, QA team lead at TestFort.
"Oh, mates… I remember my first working day as a tester like it was yesterday. I was terrified then. I have never been so scared in my entire life. And you know what worried me the most? I was afraid I wouldn't find any bugs. Or, even if I did find some, it wouldn't be enough.
Little did I know – I turned out to be natural at it. I was able to find many bugs over past years, countless defects from critical to cosmetic. I'm good at it. I'm good at telling software how to find issues in software. I'm great at teaching other testers to hunt for errors and crushes. I have mastered several programming and scripting languages. And still, after all that effort I'm afraid it's not enough. What if I miss that one bug that will ruin the entire project?
QA engineers are constantly under a lot of pressure. This is, probably, where this feeling of anxiety and insecurity comes from. Because, you know, if we fail at our job in finding errors – users won't. They can literally smell irritating bugs from a mile away. And with all those social networks, reviews, tweets and posts – there isn't much they adore more than sharing bad news. Users can kill brands. Worst part of it all: such happenings would be considered my fault. I know I'm not the only one responsible for the product. But my consciousness is not aware of that tiny detail. It's my job to spot the issue early on.
Nonetheless, this is the fear I would never trade for anything else. I even kinda love it. It pushed me forward all this time. Forced me to become better at what I do. I only master something new in order to become better. And, one day, I will find all the bugs out there. That's a promise!"
Max, Senior test automation engineer, team lead at TestFort.
"Is it just me or the situation is out of control with massive volumes of junior testers and interns? It's like an actual zombie apocalypse out there! Some wise guys are spreading rumors all around the internet that software testing is easy. Youngsters believe they might earn some solid buck by doing nothing and there will be no one to check on them.
Enormous flows of lazy, unmotivated, inexperienced people try their best to get into QA. This demolishes the industry. First of all some of them actually get in. For a while. None stick for long, because they can't handle the truth: QA is a really hard job and requires a special mindset from people doing it.
Nonetheless, these few make all the difference in the world. Primarily, they waste workplaces by achieving them and doing nothing of value. Secondly, they decrease average salaries. Dudes are willing to "work" for scrap. There're lots of them, causing business owners and top executives believe cheap workforce is widely available. But the worst part is that they encourage stereotypical thinking. In fact, they are the reason these stereotypes have appeared in the first place.
This kind of people makes testers look bad. They are the ones that enforce the opinion QA engineers are not much more than monkeys hitting buttons. And we can't do anything about it. The IT industry evolves and matures. Certainly new opportunities attract zombies eager for some easy coin. And none of us have any ideas of how to stop it from happening. So yes, I'm scared of interns. They terrify me, because they ruin something I love and care about – the software testing industry."
Vlad, senior manual tester and analyst at TestFort.
Automation? Anybody?
Surprisingly, none of us mentioned test automation. However forums, blogs and sites all over the internet seem to scream out loud QA engineers should brace themselves: Automation is coming. And it's eliminating the very necessity of testers being out there on the hunt for bugs.
This very idea simply makes us burst out in wild, uncontrollable laughter. Let's set things straight. Until people create software for other people – no script will replace us, software testers.
Conclusion
Yes, our profession is overfilled with fear and paranoia. But that's why we have chosen it. That is why we love it. Fear pushes us forward, motivates us, and makes us reach for new heights. This is, by far, one of the major things in entire QA that differs great testers. We don't give up no matter what.
Happy Halloween to all of you, and remember – there is nothing to fear but your own helplessness!
P.S.
The next day, after the conversation we felt curious if other people feel the same about their jobs. And, luckily, this designer girl entered kitchen just as we were finishing the last of our morning dose of coffee. And Max asked her what her greatest fear was. Her response is unforgettable.
This girl looked straight into our eyes, one at a turn. Her eyes were a sight not yet to be seen. Pure, animal fear was captured in them.
She stood there for a while in absolute silence catching our attention. Then she lowered her voice and whispered but one word. One word that terrified us, 4 grown men to the very essence of our souls.
– Clowns… – She whispered and walked right out from the kitchen leaving us with our shivers and blood, cooler than the snowy peaks of Mount Everest.
Images via Studio Ghibli