The general purpose of SLAs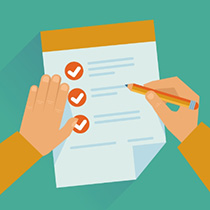 Service Level Agreements or simply SLAs are determining the minimal volume of services provided via outsourcing or offshoring vendor. Ambiguity is not something you would want to use in your SLAs, however such agreements require to be measurable and objective. Such an approach will be of long-term assistance to all involved parties.
What should definitely be considered in a good SLA?
Effectiveness. Pay maximum attention to profit improvements, making business transactions in the most efficient manner and lowering overall costs while working on the SLA.
Timing. An accurate deadline is as critical as air to your business hence consider all related matters in the SLA. Every date has to be pre-agreed and efforts of ensuring deadlines are met should also be present. Also pay attention to the process responsible for controlling and managing changes as some may still be required.
Satisfaction. Making sure customers are 100% satisfied with services they are receiving from an outsourcing company may be done with ease via regular surveys.
Sensitivity. These particular metrics are responsible for determining how much time the outsourcing service provider will require to deliver expected results.
Volume of work. This is probably the trickiest part as actual and relevant volumes of work are hard to measure and determine from the start. Every case here will be personal for any project and will differ from others. So a fixed-price project usually focuses on the amount of tests that should be run when the time-and-material based project's work volumes will be built around numbers of required resources, etc.
Availability and Downtime of the systems. If we are talking outsourcing language that guarantees of 100% availability of services is considerably more expensive then 99% availability. And, by the way, not everybody requires those 100% to be honest. Make sure requested availability is meeting your needs in the SLA and you are not overpaying for something useless to business.
Those few tips will make your SLAs way better allowing both you and testing service providers from overseas a better experience in a shared project hence everybody's in profit.
Check out our related articles:
3 Reasons Why You Can't Ignore Acceptance Testing