Software testing Trends That Will Not Go Anywhere Any Time Soon
by TestFortExpert on 03/4/2015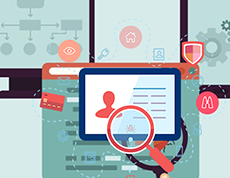 Are there any solid things in the QA business? Apparently not, hence new discoveries in tech and software development are made on a daily basis, though there are still things solid enough to withstand years of heavy use which are still delivering value. We will be talking about just such things.
All of the following trends were first spotted quite a couple of years ago and despite all ouds are still in use and are even evolving and maturing hence practically any QA business may benefit from potential they have to offer.
General focus is more tech-oriented. SOA, Mobile and Cloud technologies are dominant today and still require appropriate testing. TaaS providers are already gaining from this and despite all their effort this market still lacks an appropriate amount of QA service providers. Considering the growth Cloud and Mobile are experiencing there will be only more things to test hence the niche is profitable and available.
Agility. QA is integrated into business quite easier thanks to agile testing teams. Testing center of Excellence also plays a key role here. Sure agile development is like centuries old in the IT timeline but agile testing is still considerably young and fresh. Though if we take a look at its elder brother we will fully understand that agile testing is here to stay for good.
Continuous Integration. Tests that are done in small increments in any environment resembling production with integrated code that happens frequently is somehow the trend that stayed. Surely this happened because defects are easily detected on early stages due such an approach and the chances defects and end-users meet are minimized.
Automation is like the king of all QA trends. People always want more (often without paying attention to possible consequences). Automation is capable of doing more harm than good if used in a poor manner and still everybody wants a piece of it.
Security testing. Users and businesses are trusting more and more personal and organizational information to cloud storages and applications. Surely all that data needs to be safe and sound, hence security testing will never be out of trend.
Independent Software testing. Many businesses today are relying on other companies that are specializing in QA and software testing hence outsourcing and offshoring is and will probably always be in trend. Especially today when every single business big or small requires a website and a mobile app that need to be tested which is quite hard for the less tech savvy businesses that are out of the IT industry.
The mentioned above trends are something we are stuck with and perhaps having an island of something more or less solid in the constantly evolving industry isn't such a bad thing, right?