Software Testing – Test Metrics Programs
by TestFortExpert on 03/22/2012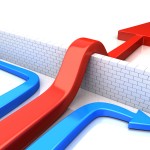 Statistical Data is collected by the organizations. The main purpose of it is to measure the success of programs as well as to identify the areas of continuous improvement. Many organizations don't succeed in addressing the following objectives. While many senior managers from various organizations think love to see metrics and the main thing they fail to understand is there team members' inability in producing meaningful metrics which provide clear steps for the continuous improvement.
The number of client requests gradually quadrupled and is increasing even more from the last few years to establish meaningful metrics programs. What makes the metrics programs so challenging? Every day collecting tons of testing data is given by the organizations. The definition of metrics and techniques are available in different sources, still why do they struggle to collect, analyze and report these metrics?
Several metric reports by the client organizations gave exciting and surprising reports. They are as follows:
Most of the reports regarding metric reports are internally focused like checking how great the testing organization is without taking any necessary steps.
Every metric report contains many months of data with medium analysis and stake holders had no actionable items.
The majority of action items which are identified are related to the testing organizations which indicate a solid approach in the entire metric reporting program.
The golden rules in metrics testing:
We all know the rules, but we don't implement them. The rules are as follows.
Rule #1: Every metrics program should be checked and reviewed by the executive leadership once in every three months. Some organizations have a CIO dashboard which clearly states the reasons for the quality as well as quality issues, but many organizations repeat asking the business partners about the production defects, issues on performance and delaying in releases.
Rule #2: Make sure that all IT and Business groups are in bond with the metrics program.
Rule #3: Make sure to place the necessary data sources and the process of data collection in functioning mode to ensure uniform and unique data collection. Ignoring these standards will make data collection more difficult.
Rule #4: The metrics collected are to be trended, analyzed, and reviewed to identify the areas of improvements. It is useless when the metric data collected is not trended, analyzed and identified with actionable insights.
These golden rules are difficult to follow in testing metrics management by domestic testing departments of the companies as well as by offshore testing providers and they are bound to improve the success of any testing metrics program automatically.