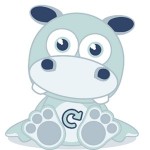 All those involved in the mobile Web, must face the problem of testing on different platforms. On the one hand, the testmust be on real devices, on the other hand, many companies can't enough quickly collect the necessary fleet of devices. Today we'll write about browser-based emulator for mobile software testing platform called Ripple Emulator.
Installation
The main plus of this emulator – easy to install because it is sufficient to GoogleChrome, put this one plug-in and start working. After installation do to enable this plugin, and run your application with the following addition of "? Enableripple = true".
Rewiew
Ripple interface consists of a series of panels and the central display, where the application is displayed. These panels contain tools to obtain information about the settings and their changing. And in the central display you can interact with the application.
Panel can expand or collapse by clicking on the desired icon, or you can remove the tab that contains the socket. Also panels can be rearranged, depending on your own needs.
First start

When you first start Ripple either after installation, or for the selected domain the user will be suggested to choose a platform for testing. There are no more options for the first run.
Important: When running the demo Ripple it is recommended to choose a platform JIL.
Panel of the platform selaction
This socket provides a selection of devices that should be emulated. Currently available are the following platforms and devices:
Platforms:
BlackBerry WebWorks (2.0.0)
JIL (1.2.x)
Opera (4.0)
Web
PhoneGap (0.9.1)
Vodafone 360
Devices:
Generic Resolutions (480 × 320 800 × 480 320 × 240 200 × 240)
BlackBerry Bold 9700, BlackBerry Torch 9800, BlackBerry PlayBook
HTC G1, Legend, Tattoo
Nexus One
Sony Ericsson Xperia X10 (All Variants)
Samsung H1, M1
Nokia E85, N96, N97/5800
iPhone / iPod Touch (all models)
To change the device / platform you have to select new and click "Go!"
After selecting the required platform you can start your testing. All the interface of the tool is very logical and easy, so you won't have any problems with it.
To request a quote for software testing services visit BugHuntress website.