Is ROI Wasting Your Investments?
by TestFortExpert on 01/30/2015

ROI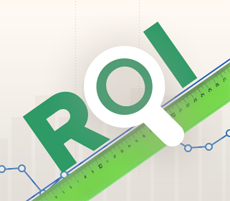 ROI or Return On Investments is a calculation for test automation and manual testing that simply should not exist. To tell you the truth it is a misuse and ROI in software testing is something that should never be there in the first place.
ROI on outsourcing projects
However please not that if its outsourced software testing you are paying money for there should definitely be a ROI calculated and considered. Consider it as a bonus of outsourcing your projects as you will be getting a lot more data to be aware where your costs are headed to and what are they spent on.  When testing is being outsourced a traceable and correlated revenue is being generated. That is exactly the underwater stone of in-house testing as all ROI calculations are being based on just such revenue meaning quantitative analysis method is used. Quantitative algorithms may do the math, yes, they will even determine the amount of tests that were performed, but quality is a bit harder to measure.
In-House testing ROI
Now let us get closer to the matter of in-house ROI presence and its value to your business. If outsourcing is put aside ROI is pure marketing, the art of manipulating meaningless numbers to tell a story you would like to hear or a story you need to believe in. After all, numbers do not lie, right? Surely it will be cheaper to use tools and automation and that is what ROI displays in an extremely clear way. What does your company gain in return after investing in all the new tools? What is the revenue?
Does this mean you should not automate tests or invest in tools you may gain from? No, not at all. You should be clear on what costs are actually required for testing and find a balance when both testing brings benefits, hence investments are returning. This may be done by a cost-benefit analysis. It is more of an empiric analysis, yet that's how software testing is working, right?
Check out our related articles:
How to calculate your QA Automation ROI