How TestFort Managed to Transition to Remote Work Ever So Smoothly
by Igor - QA Team Lead on 07/23/2020
In this article we wanted to tell you about how we quickly and successfully adapted our workflows, communication, and other routines to the COVID-19 self-isolation measures. The pandemic has truly reshaped remote working. And even though there were numerous articles on the topic over the past few months, now that the work is finally done, we have the time to share with you our own experience.
If you're used to office coffee, enjoying it while having a friendly chit-chat with your colleagues at work, then being transitioned to remote work from home out of the sudden and without any preliminary preparation can be a truly stressful undertaking. That's why the first thing we did was making sure our employees are well-informed of the changes to come. 
So, the quarantine started and we were all required to stay at home, learning the ins and outs of remote work. In order for all of us to painlessly and efficiently adapt to the new working conditions, set up workflows, and establish seamless communication, it was crucial for us to first have our technical and organizational issues covered:
Ensure that every employee has a workstation

Make sure your virtual testing environments are all set up

Help install and set up all the necessary programs and tools

Verify the availability and access to the devices required for testing

Provide constant technical support

Make sure communication is more than just work
Ensure that every employee has a workstation
The first issue we've taken care of was making sure everyone had an actual place to work. We checked in with our employees if they had a personal computer at home or a laptop they would be comfortable using for work. Our colleagues who had a PC or a laptop at home that meets the parameters needed for productive work, used their own devices. In turn, employees who didn't have their own means, were provided with a workstation by the company. 
Make sure your virtual testing environments are all set up
There are many people working on various different projects, and each of these projects has its own specific conditions for testing. To meet them, we helped our employees set up and configure the testing environments they required: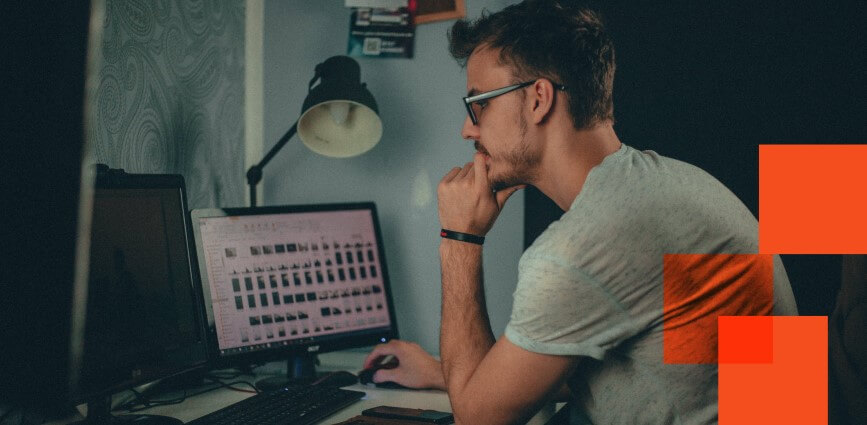 Help install and set up all the necessary programs and tools
To continue working on our projects efficiently, we had to ensure a productive technical environment at home. From testing tools to project management and communication software—everything our employees used to have on their office workstations, we've helped them install and set up on their PCs and laptops at home. We made certain they have every program and tool they require to stay most productive.
Verify the availability and access to the devices required for testing
Since mobile testing is probably the most common one in the world today, and our company is no exception in that regard, it was very important for us to provide our employees with all the devices they require for testing on their projects.
Before the quarantine, when we were still working from the office, some devices were assigned to specific projects. Therefore, we decided that testers who have already been working with those devices should take them home and continue testing on them. The rest of the devices we had left in the office were distributed among other testers depending on the technical requirements and specifications of the projects they were working on.
Provide constant technical support
Especially when working from home, your employees have to be sure they can always get help with any possible technical problems they may encounter during work. That's what we have our system administrators for. Despite the fact they are located remotely, our employees know they can always rely on our system administrators to solve technical issues of any complexity. That's what we have our Support chat for, where we communicate our problems and get near-instant help.
Make sure communication is more than just work
This one is not technical, but a really important matter you need to address if you're looking to keep your employees happy, healthy, and at their peak productivity.
Communication with your colleagues is crucial for many reasons, and it's not just about work. It keeps you focused, helps discipline yourself at home. Talking with your friends and colleagues from work doesn't simply make you feel involved in the work process but also helps you unwind, which is equally important if you're used to taking an occasional break to chat with colleagues over a cup of coffee.
When we used to work in an office, communication was indeed a quite important part of our everyday lives. Yet we've never felt it was this vital as we could always turn to each other. Quite literally, we could turn towards someone in our office chairs or take a few steps into another office room. Whether it's in the kitchen, our break room, or even in the corridor, we could exchange a few words at any moment we liked—something we've just recently realized was so essential to many of us.
When working remotely, you simply must include all of the above means and kinds of communication into your working routines. You need to try to make up for what's missing at home via tools like Skype, Hangouts, Telegram, or even a simple email correspondence.
And most of us are already used to these means anyway. Almost every project had daily meetings that involved both physical presence and remote communication using the aforementioned digital tools. Teams from different cities, even different countries easily held standups and discussed project-related matters remotely. So why not use the very same means to simply stay in touch with your colleagues?
Even the smallest and simplest things can help you make up for the lack of small talk and office fun. In our case, we created a chat we called "Coffee Break," where every day we would call each other at lunchtime, imagine ourselves in the office kitchen, and discuss any topic we like over a cup of coffee. This practice really helped us keep our team spirit up and appreciate each other not only for our work but also as people and friends.
Of course it's hard for people who are accustomed to working in the office to suddenly start spending their days working from home. It is something to get used to, something especially challenging for outgoing, sociable people. But you know that flexibility is a tester's most celebrated trait that we at TestFort have successfully honed even further during quarantine.
Let's hope that the COVID-19 pandemic will be defeated the soonest. And when everything's fine, we will finally return to the office to see how much better in communication, more productive in our work, and stronger as a team our collective involvement and desire to learn made us during these trying times.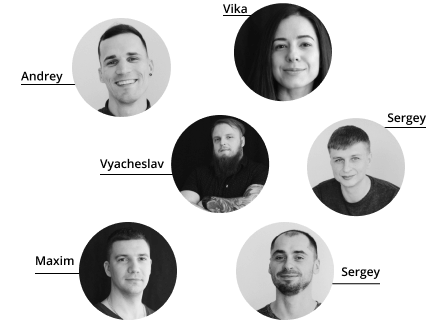 Looking for a team of dedicated professionals to take care of your testing routines?
Request Specialists