Top 5 Software Testing Companies for Developing Your Next Project
by TestFort News Editor on 06/14/2019
Note: the article was updated in November 2020.
---
There are many U.S. software testing companies and QA agencies, which deliver QA solutions based on principles of fruitful cooperation and help enterprises of any size and orientation to cover their testing needs efficiently. They can support software products both during the development stage and after they go into production. However, there may be thousands of companies and experts available to you, and choosing the best ones isn't always an easy task. In this post, we would like to present you with our top software testing companies that provide robust and advanced QA services.
Best Software Testing Companies
GREENSQA
GreenSQA is a large international QA company with more than 15 years of experience in delivering reliable and progressive software testing services, which has successfully implemented about 18000 projects. They work with big corporations and with startups, ensuring proper operation of their information systems and minimizing risks concerning software implementation. The company uses cutting-edge technologies and QA tools and preaches principles of flexibility and transparency in its internal processes. They also make sure to pay attention to the particular needs of their clients and use Agile flexible methodologies. 
QUALITYLOGIC
QualityLogic is one of the top software testing companies. It was founded in Boise, U.S. and at the moment has 200+ high-grade professionals, including QA experts, project managers, and analysts. The company provides efficient software testing solutions for enterprises of any size and orientation. QualityLogic has considerable expertise in solving QA problems concerning such innovative technologies as AR/VR, IoT, APIs, 3D print systems, and more.   
The QualityLogic team is known for building trustworthy and long-lasting partnerships with their clients. You'll find Fortune 100 Media brands, Fortune 500 Biotech Pharmaceuticals organizations among their list of clients. This U.S. software testing company bases its internal processes on the principles of openness and flexibility, thus Agile is the most used management methodology within QA teams.
TESTFORT
TestFort is one of the best software testing companies in Eastern Europe. It has two offices in Malta and the U.S. and their main office is located in Kharkiv, Ukraine, where they assembled the best QA engineers and testing experts (over 100+ specialists). During its 18 years on the market, the company has developed a comprehensive and solid approach towards the quality of their testing services. They successfully implemented more than 800 projects, among which are QA solutions for Skype, HuffPost, Dashlane, etc. 
This company applies advanced and proven methods for both manual and automated testing and widely uses the capabilities of cloud computing environments. Testfort also had a fruitful cooperation with QArea software development company and DueFocus product, helping them to become the first mid-sized company in Ukraine appraised with level 3 of CMMI maturity. 
DEVIQA
DeviQA is one of the top Ukrainian QA and software testing companies. Their headquarters are located in Kharkiv. In their 8 years on the market, the company has gathered more than 200 high-quality software testing experts who apply their skill and knowledge in testing and supporting various types of software. They use proven management approaches and QA tools, including Nightmare, Selenium, Calabash, Appium, Xamarin, Jenkins, Bamboo, Kahlan, and others. 
What sets this DeviQA apart from the competitors is the excellent ratio of service quality and reasonable prices. Their rates start from $25 per hour and vary depending on project complexity. The company has an exceptional team of managers and makes sure to use clear and transparent communication with clients. DeviQA values its employees and clients most of all, and as a result, has a stable reputation on the market. Clutch included the company in their list of best software testing companies in 2018, where DeviQA got 5/5 Stars as their overall rating. They've worked with companies like SoftNas, WeHeartIt, Simple Practise, TechSee, and many others.
IBETA
iBeta is was founded in Denver, Colorado, and now is one of the most reputed U.S. software testing companies. They cultivate innovative approaches in their work and employ high-grade QAs, managers, and analytics specialists from all over the world. In their 20 years on the market the company has worked on many projects of varying complexity and across different industries, offering such QA services as web and mobile testing, code review and software testing services, browser and hardware compatibility testing, etc. The main values of this team are security, transparency, and cost-efficient solutions. iBeta has a testing lab fully equipped with innovative devices and hardware to thoroughly test every application.
We will be glad if our mini-review helps you find the right software testing company for your needs. If you have any suggestions or feedback, our team is always ready to answer any of your questions.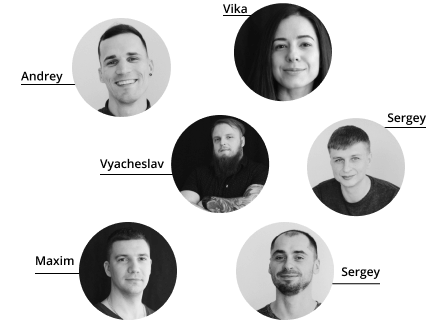 Hire a team
Let us assemble a dream team of QA specialists just for you. Our model allows you to maximize the efficiency of your team.
Request Specialists