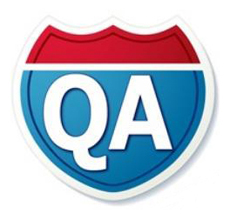 BugHuntress team is planning to visit the QA or the Highway conference that will take place in Dublin, Ohio, USA. The conference is going to be held on February 18, 2014.
QA or the Highway is a regional QA professional conference featuring real world experience and thought leadership in the QA and testing industry.
It is a meeting for testers, developers and QA enthusiasts, which is backed by QA leadership of major Columbus corporations, such as Grange Insurance, Huntington National Bank, etc.  The main aim of the conference is to elevate the QA and Testing industry. The conference will take place in OCLC, 6565 Kilgour Place, Dublin, Ohio.
BugHuntress software testing company is a regular participant of various conferences focused on testing of software using the best solutions.
QA or the Highway conference is a great opportunity for our team to get new information regarding new solutions in QA and testing Industry. Our QA specialists are going to share the experience and to learn about the new trends in the field of software testing industry.
Our team is hoping to achieve the goal and to meet the QA society, interested in elevation of QA industry.
Why we are going to be there?
The conference will have 2 keynote speakers. One is Keith Klain, Director of Barclay's Bank, in charge of global QA operations. The other keynote will be given by Matt Heusser, Managing Editor of StickyMinds and lead editor for "How To Reduce The Cost Of Software Testing". As well, there will be local speakers focusing on experiences within three speaker tracks: Enterprise QA and Testing, Agile Testing, and Enterprise Testing Tools.
It is going to be a magnificent and indeed divine event. We are happy to have such a chance to enhance our knowledge on the latest testing solutions.