Best Way Business Analysts Should To Cooperate With QA Teams
by TestFortExpert on 04/27/2015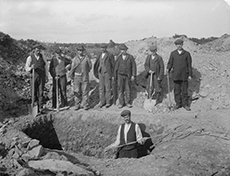 Business Analysts may deliver great value to all kinds of QA projects or they can just ruin all work that was done by the QA department. Primarily it does depend on the skills Business Analysts possess, however there are several great practices that may and should be used to make thinks considerably better.
Who is a great Business Analyst to a QA team?
A decent and skilled business analyst will easily explain requirements to the QA team Lead and all testers and will also provide clear guidance on all related matters. And there is nothing valued more than understanding of the product under test in a QA environment. All testers require a plan according to which all will commence testing and accurate and meaningful test plans are impossible without the described above knowledge.
What does the testing team need to understand before testing begins? Firstly, they require to be sure on why's the app under test of any importance to the business. This will, in turn, lead to understanding of how this or that particular project fits in the general picture of organization. Then testers require to fully understand how all requirements are valuable to the entire organization and its area of interest in general and which particular business scenarios are triggering the requirements.
In simple words testers have to know why your business requires the app and how does it solve any tasks you, your employees or your customers are facing. So a Business Analyst may require a certain feature which may simplify various things and processes and testers won't be capable of doing their job right unless they fully understand why this particular functionality required is and what goals people are perusing when using it.
What makes any business Analyst good?
Generally Business Analysts require wide sets of skills however all those abilities may be organized into 3 top-priority categories:
Organization. Business Analysts are in charge and held responsible for the entire requirements package. And, considering the Vitality of requirements testers want and have to access only the up-to-date requirement. Leading a team in the wrong direction or allowing them to get lost in whatever the business requires is unacceptable.
Communication. All communication skills will ease the work of everybody involved and will allow better control and management. There are times you have to say 'NO' to Test Leads or other people and delivering such information in a wrong way may lead to various unpleasant circumstances. And agreeing when such a decision is unacceptable just because you cannot say a "No" that is strict, relevant and proven with facts is even worse.
Respect. QA Team Lead and his team all rely on you, your expertise, knowledge and knowledge of the relevant business. However they will never trust you without respecting you as a professional. You will be treated as a white-collar outsider at forts and only great work and communication skills from your side will actually be able to change that.