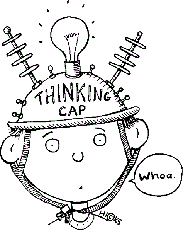 Automated application testing can be less challenging and more fun once you get a hang of it. Often ideas are popping out in my head. They are related to multiple issues. And there was one summer day that I've decided writing some of them down in hopes you will find them useful. These ones are about estimation of automation testing, so please be so kind and enjoy.
Ask developers. If automation is about coding who is better to know the answer. They may have already solved your puzzle and you don't even know about it. Do what they do. They drink decaf – you, oh, I'm getting too far. Forget about decaf.
A tool is stating it is easy to use? Well leave it be. Put it back where you took it from. If it does not involve any coding skills it is 99% useless to a serious project. Poke it with a stick and that's it. You'll get the smell after poking.
Think more. It does not matter about what. Your profession is all about thinking. You don't get to stand with an anvil in a forge. Be a bit of a romantic. Abstract thoughts about sea breezes or assaults on windmills can help a lot. Smile, relax, and then automate.
Be a fan of the code. You know why developers are so good at it? They love it. Buy yourself one of those lame 'I Know H.ow T.o M.eet L.adies' T-shirts. Have a poster of Linus Torvalds or James Gosling in your bedroom. Read related magazines, online shows, whatever. Love your job and you'll be great at it.
Draw maps of how you think things in the app are attached to each other. Drawing is creative as it is. Plus you will be thinking about the reasons of what is happening and where and why. That's how writing appropriate automation test scenarios will be more fun.
Scriptless is not a solution. It never was and it never will be, yet don't make noobies do that work. They will never learn if they only follow the script. Sure it's nice to be  the last all wise tester in the world, to sit in a cabin somewhere in Tibet and to be awesome, yet new generation needs to be taught properly, so get that fiction out of your heads. Automated testing will be needing new great specialists, so be a respected mentor. That way you will be proud with any application your 'juniors' have properly tested.
Never forget that you will never know how much time the automation will take away before you start. The process itself may take some time, yes. But add the time you will be thinking about the issue (+ drinking coffee that is not decaf + thinking about all those summer breezes + drawing cool maps), writing the appropriate test case, etc. So be prepared to work in shorter deadlines that you've expected. Do not make plans that are too big, you may not get the chance to finish all that in time.
Eh, I meant 7.5. Do not forget self-education. Everything is shifting with dramatic speed, so you'll always need to be on top of the wave in order not do drown.
Enjoy testing and have fun!