13 Software Testing Leaders to Follow on Twitter in 2017
by TestFortExpert on 09/20/2017
Humans are social beings, so communication is our inevitable everyday need. It's moreover desired when we are talking about professional contacts. Once specialists are sharing valuable expertise with each other, such process uplifts the overall level of the working community, so making customers happy and trusting for the industry. Twitter is one of the major networks, that managed to unite professionals from all over the world.
Is this not an objective of any business? Our company has been growing in IT industry for 17 years already providing SMEs and startups with app and software testing services and software development services. We always treat qualified endowment as a positive process. So, except our own regular content donation for the community (for example, we gathered and described hot software testing trends in our latest blog post), we also would like to share other interesting QA testing influencers on Twitter. We get inspiration from them by ourselves. The pros in the list are not only the good specialists but also the bright personalities that amuse followers with humor and specific niches.
  Nikolay Advolodkin
CEO and Software testing instructor at the educational website for QA specialists   UltimateQA. He posts about specific automation testing, motivational and learning stuff for the wide range of IT experts, which will be useful both for beginners and experienced testers.
Anton Angelov
Anton is a frontline QA mentor, owning and editing Automate the Planet e-learning website. The pro's Twitter stream is full of tips and lessons useful for automation testers of all kinds, even the earliest beginners.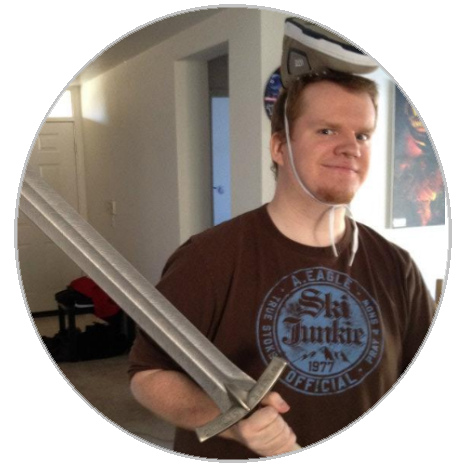 Kyle "Zorbrix" Hartline
  Kyle is a leading QA specialist in World of Warcraft at Blizzard Entertainment. This expert has a     tremendous sense of humor and posts about WoW life, particularly its testing side. The account   will entertain those testers who are concerned with the gaming industry.
Peter Hosey
Peter is an Apple programmer, QA engineer, and blogger. He tweets and retweets about a wide range of tech concerns and shares non-standard QA ideas mixed with gourmet geek humor.
  T.J. Maher
  T.J. is a senior QA engineer with really huge experience, active blogger, co-organizer of Ministry   of Testing (global software testing portal). He's been working in testing since 1996 and can tell     you a lot about both manual and automated evaluation.
Brian O'Neill
Brian is a QA specialist at SlackHQ, posting about his daily routine in a non-routine way. With Brian, you'll not only get fresh insight on the way of testing nowadays but also feel the inner side of a QA expert's life.
  Mark Bishop
  Mark is a director of QA at AccessHQ, offering testing services Australian company. Being a head   of successful QA team, Mark shares his experience and tweets tips on how to achieve testing         peaks.
Vijay Shinde
Vijay is an entrepreneur and a software QA engineer. A founder of a popular blog Software Testing Help, he regularly shares useful and exclusive content about testing.
  Michael Bolton
  Michael is a top software testing specialist and mentor, co-developer of Rapid Software testing course. Michael posts valuable and rather controversial insights on QA, seasoning it with doses     of bright testing humor.
Richard Bradshaw
Richard is a passionate software tester, QA speaker and coach at numerous e-learning websites. Following him you will regularly get content for upgrading your testing expertise.
  Gregor Chalmers
  Gregor is a testing expert specializing the narrow field of graphic assurance. He tweets about his     professional activity, shares useful content, and reposts news from the graphic + QA industry.