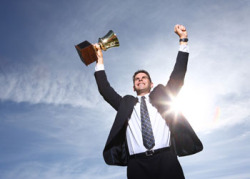 Testers are demanded first of all to define the threats to the product value. That's why first-class testers should be people able to find highly relevant information on the product quickly, make the most of any available resource and who are unconditionally trusted by the team.
Given these requirements, let's explore which skills and mindsets you should develop in order to achieve the first-class tester level.
Technical proficiency is an essential skill for testers since they should be able to create automated tests that are powerful and maintainable, which is very valuable but not an easy task. To execute helpful test automation, besides knowing how to test, you should be a good developer as well.
First rate testers should have investigative curiosity to explore the limitations and capabilities of the product all the time while being positively skeptical about these.
Testers are expected to possess good observational skills to be able to notice significant details and have an eye for unusual situations.
You need also good communication skills to be convincing when facing the need to explain people the relevance of your findings.
Use your bug advocacy and writing skills to accurately describe the problem, motivate people to act and get the proper bugs fixed.
You need to have an extensive testing knowledge in order to base your judgment on user expectation, history of your product, consistency with other products etc.
Testers should be willing to constantly learn since knowledge in the technical sphere is ever-evolving. To dig deeper and perceive the laws of software and human interaction, explore social sciences to boost your technical education as well.
You need to be socially skilled enough to get people's confidence in your work and ensure their collaboration with you.
Since testers exist in a stressful environment too often, use your humor to stay focused on activity at hand and reduce damage to your health.
Constant practice is essential in order to develop your domain skills and reach higher testing proficiency.
The more you master something, the clearer you understand how much there is left to learn. Testing is no different from this hypothesis, so once you feel this way, you can be sure you are moving in the right direction to become a first-class tester.